#PlantbasedCookies
Healthy ingredients you can pronounce.
We've created something different from all other online and store-bought cookies. Our ingredients are easy on the eyes and on your body. Each cookie is made with minimal, healthy ingredients to give you all of the flavor.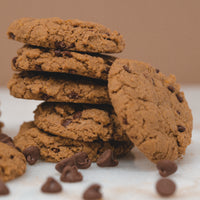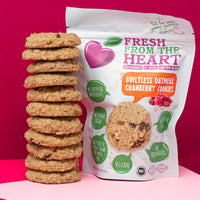 SOMETHING A LITTLE DIFFERENT...
Vegan
Dairy-Free
Gluten-Free
Soy-Free
Egg-Free
Cholesterol-Free
No Added Sugar
No Artificial Flavors
Let the mouthwatering commence.
We've got your future order in the oven. Shop our selection of 100% plant based, vegan, gluten free cookies.
This section doesn't currently include any content. Add content to this section using the sidebar.